AUDIO
ANTIQUE
LLC
AUDIO
ANTIQUE
LLC
Collectors as well as Historians will
Find These Books Interesting
The House Museum with the First Electric Light Fixtures Ever Made, Lit by The World's First Edison Hydroelectric Plant.
A Collectors Guide to Hundreds of Nipper Collectibles
"World's Most Famous Trademark" and the Story of His Master's Voice.
A Collectors Guide to Hundreds of Childrens Talking Toys, Dolls, Records, and Phonograph Accessories.
For Questions About Purchasing, Click Here:

Details Below
THREE VOLUMES OF NIPPER COLLECTIBLES
THREE VOLUMES OF NIPPER COLLECTIBLES
Nipper Collectibles (Vol I) The RCA Victor Trademark Dog
Hard cover book contains over 350 pages of:
| | |
| --- | --- |
| · | 1200 Nipper collectibles with value guide. |
| · | History of the famous Nipper & Gramophone trademark. |
| · | Evolution of various HMV trademarks. |
| · | Photographs in full color. |
| · | Nipper collectibles from around the world. |
| · | Information on valuable vintage Nipper collectibles. |
| · | Advice on modern reproductions & fantasy Nipper collectibles. |
Nipper Collectibles Vol II The RCA Victor Trademark Dog
Soft cover book contains over 250 pages of:

| | |
| --- | --- |
| · | Over 650 Nipper collectibles NOT found in Volume I. |
| · | History of the famous Nipper & Gramophone logo. |
| · | All new photographs in full color. |
| · | Nipper collectibles from around the world. |
| · | Information on valuable vintage Nipper collectibles. |
| · | Valuable information on reproduction & fantasy Nipper items. |
| · | A new chapter featuring Nipper look-alikes and charlatans. |

Nipper Collectibles featuring over 650 Nipper collectibles described and pictured in full color (with value guide) not previously described and illustrated in our two previous books!
NIPPER COLLECTIBLES VOL III The RCA Victor Trademark Dog
LIMITED EDITION (Only 350 Printed) Hard Cover book containing over 270 pages of:
All Printed in Full Color, Sewen Binding, 8-1/2" x 11" Format.
Price is $30.00 with Free Shipping to a U.S. Address Only.
Price is $30.00 with Free Shipping to a U.S. Address Only.
Price is $30.00 with Free Shipping to a U.S. Address Only.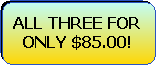 A Blend of Victorian Queen Anne Architecture With the Latest Electrical Technology of 1882.
A Historic House With Original Bergmann Light Fixtures, Switches, and Wiring Installed in 1882.
AN EDISON - BERGMANN INCANDESCENT LIGHTING REVOLUTION.

THE DAWN OF THE ELECTRICAL AGE.


---
---
First house in the world to be lit with hydroelectricity using the Edison system and world's first hydroelectric central station.
Worlds First Hydroelectric Central Station
This book is a historical documentation of the earliest electric wiring and fixtures found in the historic house museum called "Hearthstone" located in Appleton, Wisconsin. In 1882, industrialist and entrepreneur, Henry J. Rogers built a lovely Victorian mansion for his wife, Cremora. He lit the home using a Thomas Edison system with a dynamo operated by waterpower. Lights for the home were carbonized bamboo filament bulbs placed in fixtures called electroliers furnished by Bergmann and Company who was the exclusive source for lamp fixtures and hardware for Edison's new incandescent lamps. Installed only three years after Edison's breakthrough in perfecting the electric incandescent lamp, this house may contain the only remaining examples of these early lighting artifacts accessible to the public.

Explore the rooms of the house containing these original electroliers and learn the unique history of the world's first hydroelectric central station. Discover the origins of hydroelectricity and the entrepreneurs who dared to take a risk on the future development of this electrical technology. Follow the growth of the companies evolving from the world's first electric company in Appleton, Wisconsin to install an Edison system powered by water.

This 150-page book contains over 250 photographs and illustrations presented in full color in an 8-1/2" x 11" format with sewn binding and soft cover, printed in the USA.

Price is $30.00 Including Free Shipping to a U.S. Address Only. Also Available at the Hearthstone House Museum Website Here:
THE DAWN OF ELECTRIC INCANDESCENT ILLLUMINATION
---

HERE IS ANOTHER GREAT BOOK FOR COLLECTORS OF PHONOGRAPHS AND ACCESSORY ITEMS
HERE IS ANOTHER GREAT BOOK FOR COLLECTORS OF PHONOGRAPHS AND ACCESSORY ITEMS
Phonograph Dolls and Toys.
"We talk, we sing, we play." Phonograph dolls and toys are mirrors of life, reflecting in miniature the child in us all. This book is a history of these talking toys from Thomas Edison's first talking doll in 1890 to digital talking dolls and toys of the 21st century. This soft cover book contains over 500 color photographs illustrating talking dolls and phonograph toys over the years. Treasured toys from major collections throughout the world are illustrated in this book. A price guide is included. However to the children who played with these wonderful talking toys they are priceless.
This book is available in both hard and soft cover, 8 1/2" x x11" format.

Price is $35.00 inclusing free shipping to a U.S. address only.

Over 11 decades of Talking Dolls employing phongraph mechanisms, from Edison to Barbie and beyond. Hundreds of highly collectible phonograph toys and phonograph accessories that entertained generations. Childrens records from the first recordings sold to the public to digital technology. It's all here with examples in full color.
---
---
Regretfully, we do not ship outside the U.S. Cost restraints and delivery concerns limit shipping to the U.S.A. only.
If you have an questions you would like addressed, please contact us here:

MEET
THE
AUTHORS
Nipper has been part of our family for over thirty years. We never owned a real live Nipper dog; however, we always have a couple of pet goats. Joan's mother placed an old Victrola in her bedroom when she was two years of age. The old music from the Victrola became part of her life. Every time she lifted the lid, she saw this cute little dog looking into the gramophone. As years passed, Joan went to college and her younger brother Bruce played with the Victrola until the spring broke. When her parents were moving to a smaller home, they asked if she wanted the old Victrola. Yes, she wanted this wonderful Victrola. Her husband Robin was intrigued by the technology of the music machine. The rest is history.
---
They began collecting phonographs and when Joan saw her first papier-mâché Nipper at an auction, she knew it had to be adopted for their home. It was a road kill Nipper badly in need of restoration. Joan has artistic skills and had taken art classes in high school and college. She brought the Nipper back to life and has been restoring and caring for Nippers ever since. The Nipper family grew and our knowledge broadened with each new Nipper item that came into our home.

They have written several articles on Nipper for local and state newspapers and co-authored a book with Bessie and Floyd Seiter in 2001 titled, Phonograph Dolls that Talk and Sing. They are authors of the resource books: Phonograph Dolls and Toys, Nipper Collectibles, Nipper Collectibles Volume II, and Nipper Collectibles Vol III. Research publications include: Lewis Lueder, Official Photographer to Mr. Thomas A. Edison and Edison Little Folks Furniture 1926 - 2005. Their interest in Thomas Edison and his inventions lead them to the Thomas Edison Historical National Park. In collaboration with the TENHP, they presented a research project on the Edison Talking Doll of 1890. The Rolfs' newest book titled Hearthstone: America's National Electrical Treasure, is about a museum in Appleton, Wisconsin they have worked with for thirty plus years. Recently they discovered that the1882 light fixtures are original Bergmann electroliers that were manufactured for Thomas A. Edison.

The authors have also written articles relating to the phonograph hobby for AntiqueWeek, In The Groove, For the Record, Fox Cities Magazine, The Sound Box, Yesteryear, and were editors of the Badger Talking Machine, the Wisconsin Illinois Musical Antique Phonograph Society newsletter. Their collection is also featured in the following books: Discovering Antique Phonographs 1877-1929; Antique Phonograph Gadgets, Gizmos and Gimmicks; Antique Phonograph Accessories & Contraptions; and Antique Phonograph Advertising. Joan has her BS degree in Business/Interior Design. Robin has his BS and an MS degree in Technology Education. They are owners of Audio Antique LLC, a business that specializes in phonographs, Nippers, dolls, and related antiques from the Victorian period to the 1940s. Joan enjoys collecting the Nipper trademark dogs and Robin is enthralled by the technology of phonograph mechanisms and mechanical sound reproduction. Together they make a great team to present information on the Nipper trademark, the many Nipper collectibles, and inventions of Thomas Edison.
Robin and Joan Rolfs in Vintage Dress with Nippers
THANK YOU FOR VISITING
OUR WEB SITE.
Robin & Joan Rolfs
---

---